So You Want a New Dog? You Better Check out the Top 10 Coolest Dog Breeds in the World before Anything Else!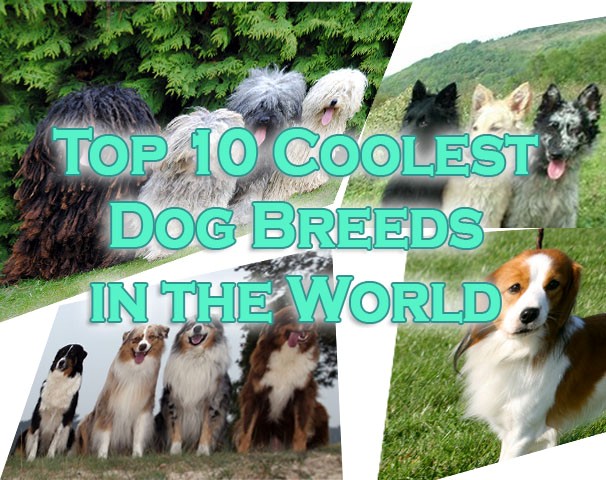 Getting a new dog can be quite a fun adventure. There are just loads of breeds to choose from. They all got their special characteristics and varying temperament and it can get so hard to decide on which one to get. You always have to consider what kind of dog would fit your lifestyle best because you don't want to get this coolest dog in town and then realize that your house is too small for it or that you don't really have much time to walk it around. Just imagine the frustrations of hearing your dog bark and howl because it couldn't get what it wants.
Once you get yourself all sorted out, and you already know in yourself that you're ready to be the best friend any dog could ever have then it's all but proper to consider choosing the coolest dog breeds that you might have never even heard about.
Australian Shepherds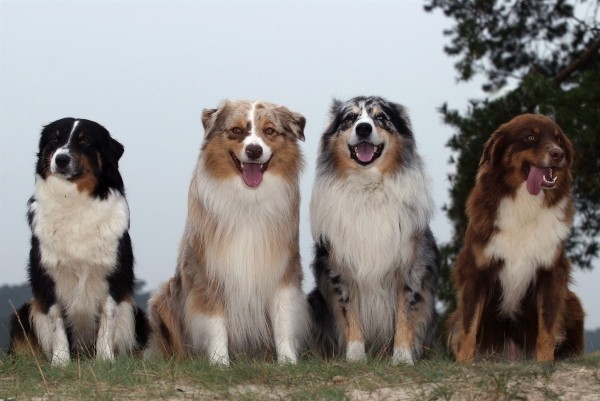 These dogs are bred to look over flocks of sheep. They have been bred back in the period of Gold Rush to attend to the flocks of sheep of American Farmers. Nope, they're not from Australia, but nevertheless they were named as such because the parents of the first Aussies were from a shipment from Australia. They are very energetic and they have great command over the flock. They have these sharp piercing blue eyes that can tell all of the sheep to do what they need to do. Talk about dominance huh! They are also very smart and protective dogs, so they're really cool!
Borzoi (Russian Wolfhound)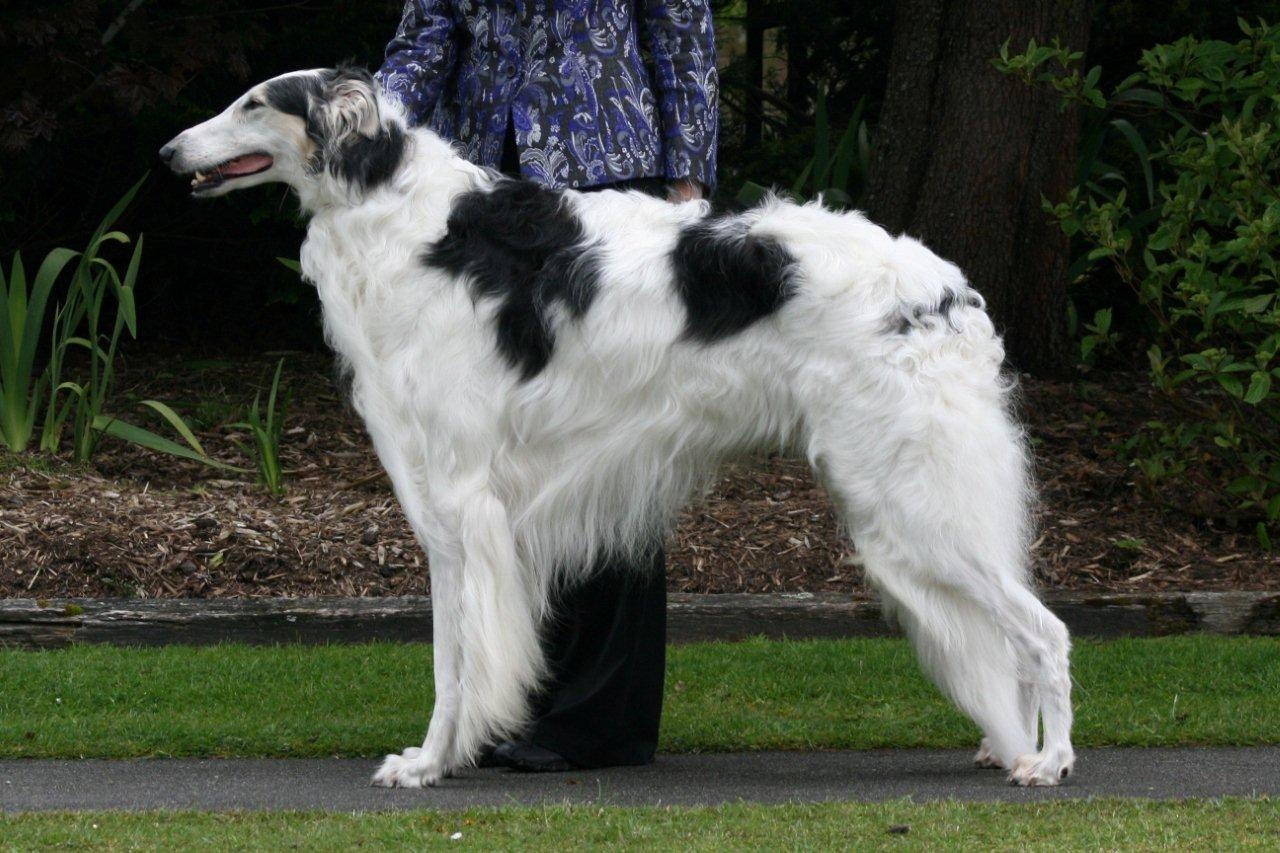 These huge breed of dog was first introduced in Russia. They were bred for hunting and they are quite good at hunting rabbits and foxes. Even when they are bred for hunting, they still have this sheer elegance because of their posture and their silky fur. They run pretty fast and they like long distance sprints than just short ones. You would barely find them in the city, but this wouldn't really be reason why you shouldn't get one of your own.
Bracco Italiano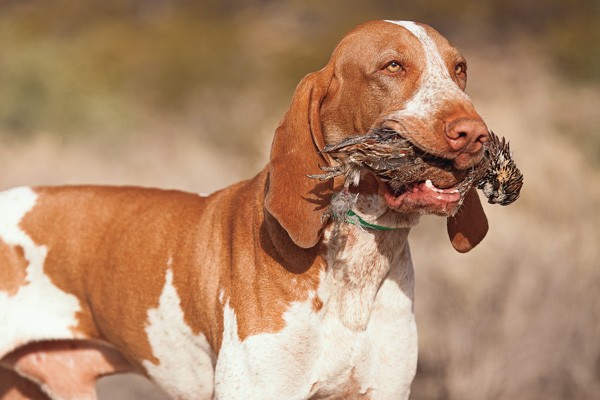 A long time ago when hunting was still a huge thing, the Bracco Italiano was very famous especially in a lot of areas in Italy where it was first bred. Nowadays, they are growing quite popular as a companion dog or a sport dog. They are commonly seen in dog shows and exhibitions. They are very intelligent and obedient which makes them very easy to train. They also have an easy to groom coat and they could come in shades of brown and white.
Czechoslovakian Vlcak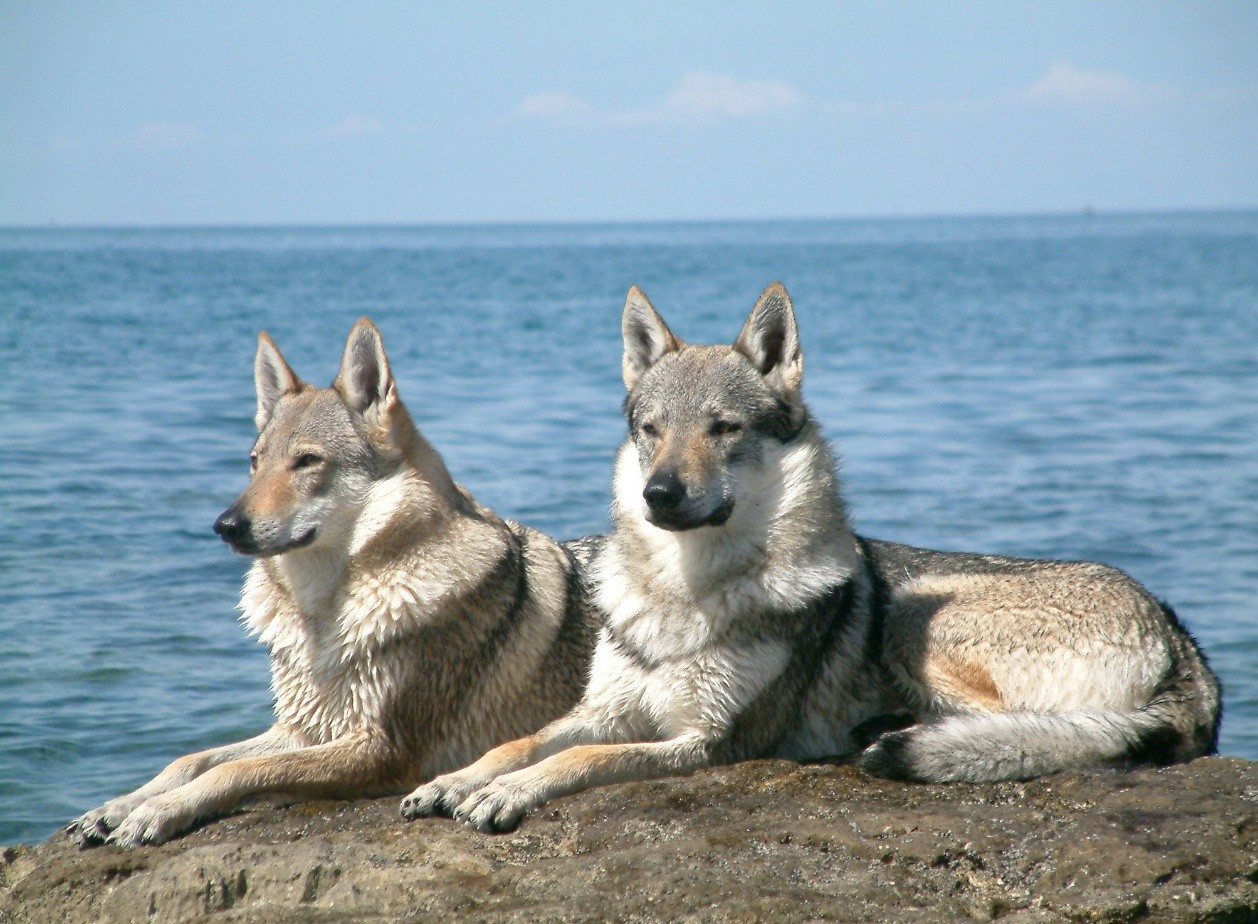 If you think that the Siberian Husky look a lot like the wolf you would find in the wild, then you better think again, because the Czechoslovakian Vlcak is the real deal. Because of that, these dogs have a more sharp perception than the other dogs. It makes sure that it pays attention to the details of things, like where you go, what your routines are, and more. Which is why it wouldn't really be surprising if these dogs would turn a lot of heads during any dog show.
Harlequin Great Dane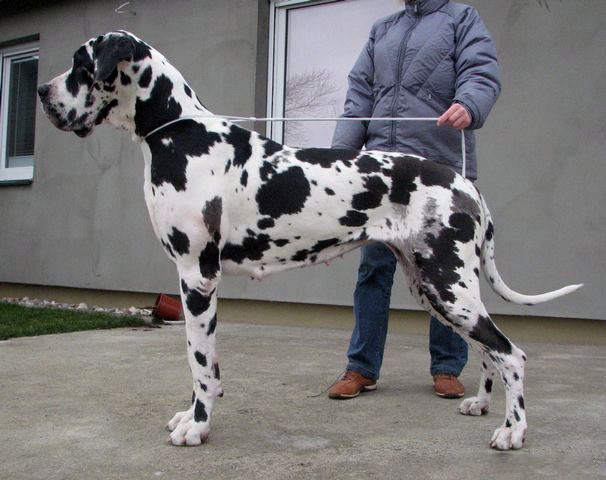 You pretty much know how a Great Dane looks like right, they're big and domineering dogs, so just picture them in a white coat and black patterns scattered all over their body and you get the Harlequin Great Dane. Breeders of the Harlequin Danes pay a lot of attention on making puppies that have the perfect amount of black patterns on their body.
Kai Ken
Judging from the name, you would have already guessed that they are from Japan. These dogs look like a milder version of the Grizzly bear. They have a matted coat, and sharp eyes that would at first look very intimidating. These dogs are very much related to the Japanese Spitz.
Kooikerhondje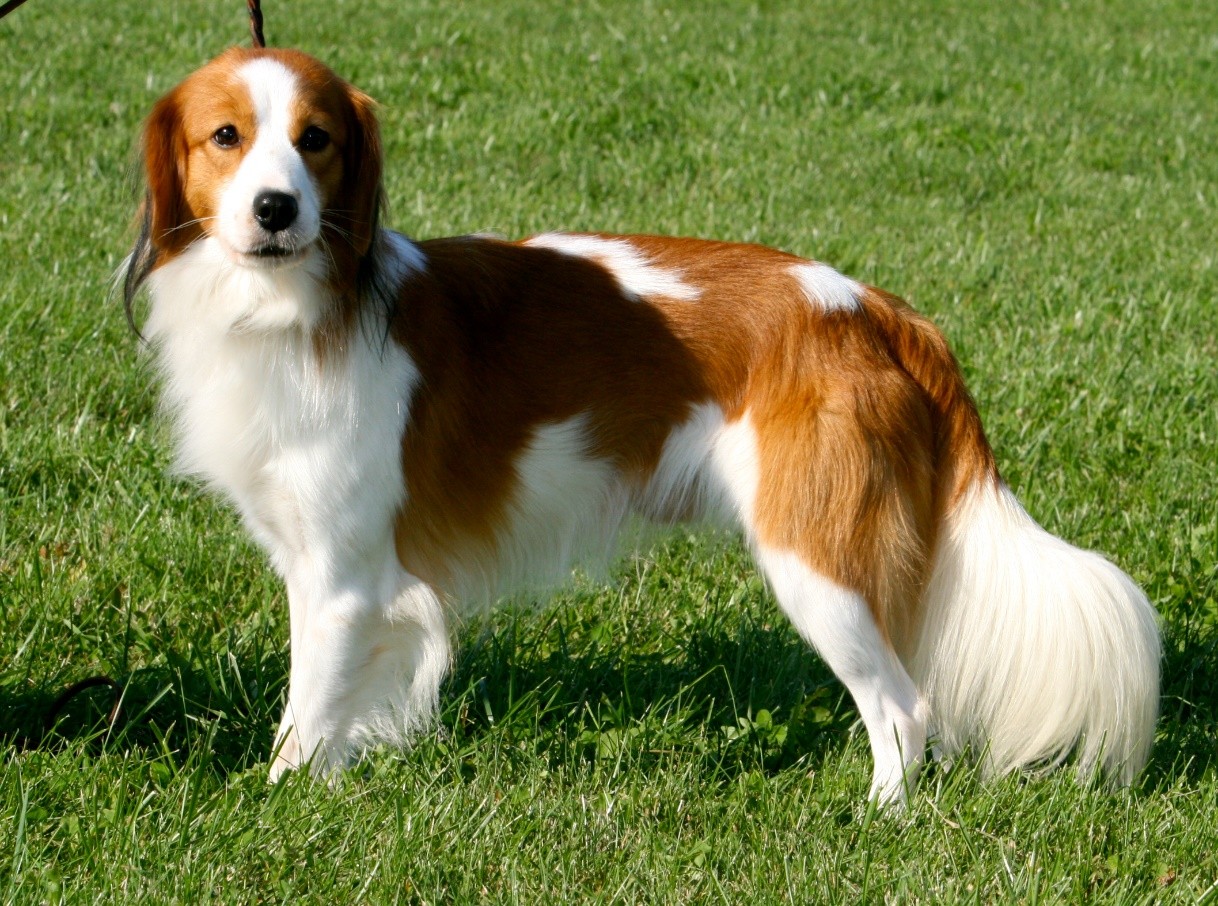 If you love the Cocker Spaniels then you would also love these dogs. These dogs are distinguished by the black marking on the tips of their ears. They are very affectionate dogs when they are around the people they know but are very much cautious when it comes to strangers. They easily adapt to the crowd especially when they are used to that kind of surrounding.
Mudi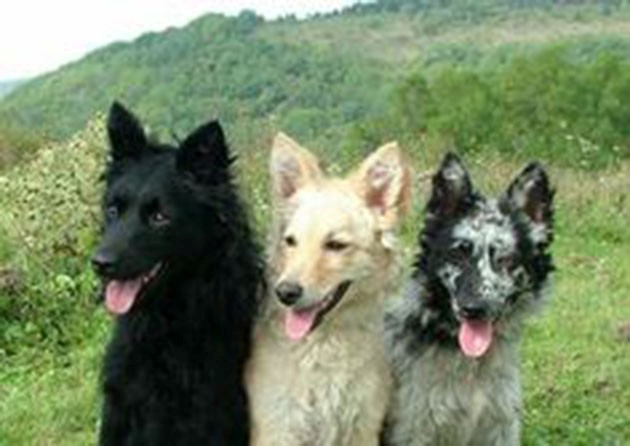 These are the rare herding dogs of Hungary. They have black, ruffled coat and brown oval eyes. They say that a Mudi is incomparable among the other dog breeds out there because of their intelligence, courage, and speed. Apart from being a herd dog, they are also great as a companion. A Mudi can be very friendly among all the family members but it would always have this one favorite person. Would you want to be that person?
Norwegian Lundehund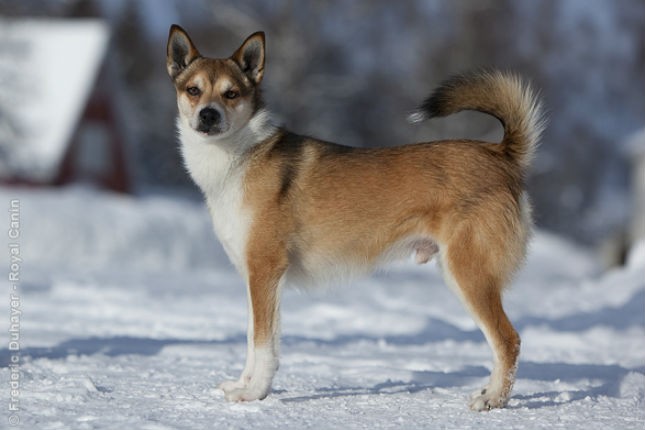 Otherwise called as the Norwegian Puffin Dog, this dog closely resembles the color and the feature of a fox. They are literally cool dogs because they were originally bred in Artic region of Norway. They are called Puffin dogs because they are quite famous for retrieving Puffing Birds inside the crevices of caves. Because of that, they have developed six toes on each foot and a very elastic neck that enables them to bend their head back for them to get to the birds.
Puli Mop dogs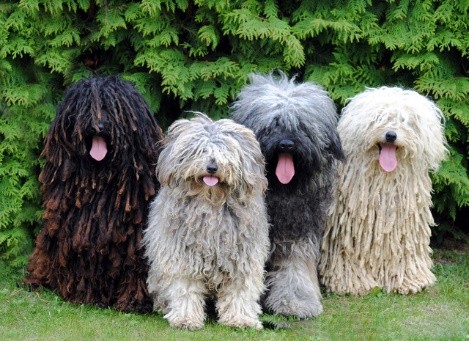 Ever seen a dog with dreadlocks? Well, a Puli Mop dog looks like it has. They actually look quite amazing with it. They're like the perfect reggae dog icon (if there ever is one!). These are also herding dogs like the Border Collie, and the Norwegian Lundehund. They're quite very confident and intelligent dogs, which make them all the more cool to hang out with.
So? Have you thought of which dog to get yet? There are just so many to choose from that it kind of tears you apart inside. No matter which dog you would end up getting, always make sure that you would be more than responsible to keep them in good shape.